How To Measure Your Waist
---
Whether you're ordering clothes online, monitoring your weight, or designing a bespoke bucket chair for your space-shuttle to the moon (look, the world is on fire; it's OK to have a plan B), you need to be able to measure your body accurately. Here's how to get the digits for your waist.
Measuring your waist
Waist measurements are a bit of a life-saver when it comes to shopping for clothes. Dress sizes differ massively between the US, EU and the UK, and vague descriptors on men's clothing aren't much help either (S, M, L...? More like FML). Checking the centimetres or inches is the most reliable thing to do to make sure your clothes fit well.
Additionally, an accurate waist measurement is the first step towards working out your WHR (waist-to-hip ratio), an indicator of certain health risks. You can learn more about WHR here.
Here's how to measure your waist:
Remove or lift your shirt.
Use a fabric tape measure (not a metal DIY one!), or a piece of string which you can mark and measure.
Find the halfway point between your bottom rib and the top of your hips, just above your belly button. This is where you'll measure your waist.
Slowly exhale (sucking in your tummy makes the whole exercise pointless).
Wrap the tape around your waist and make sure it's level on each side, not slipping down or pulled up high.
Measure with the tape held snug around your skin: not too loose, but also not cutting into your skin.
Ta-da! That's your waist measurement.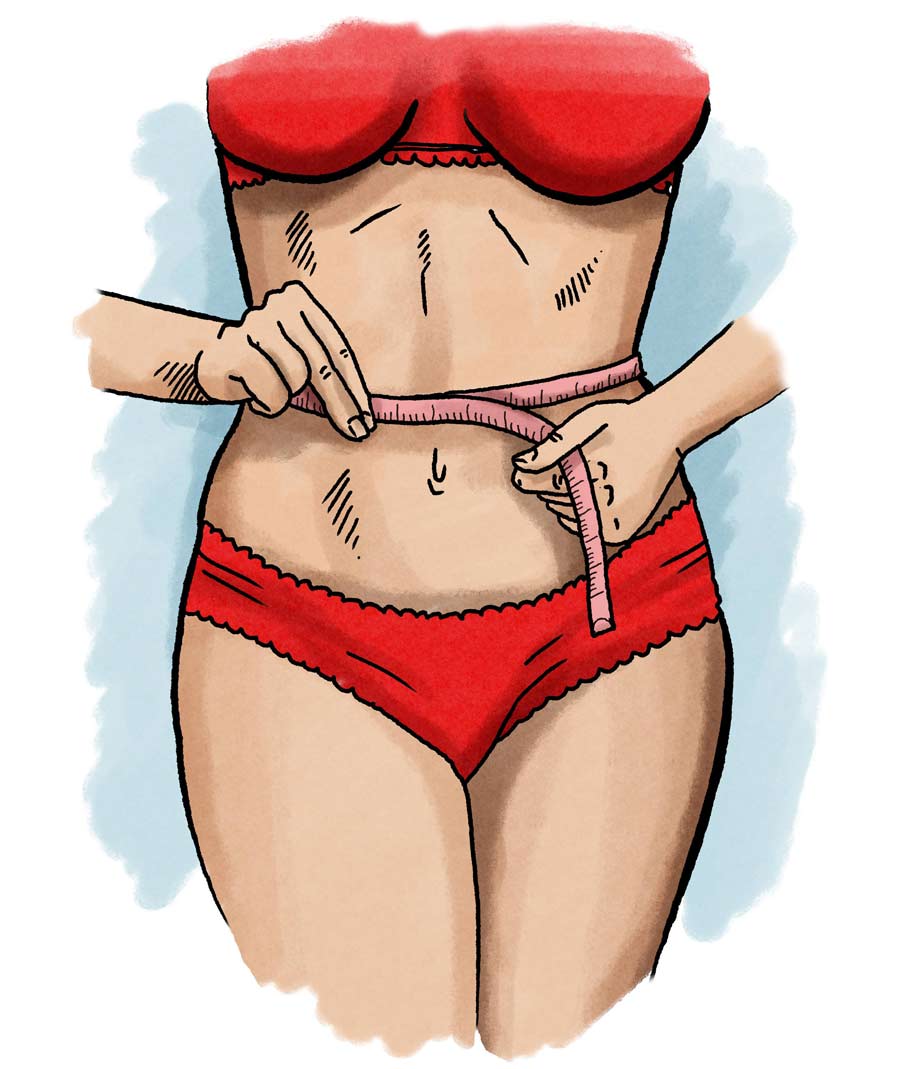 Once you've got your waist measurement, pat yourself on the back and buy that new jacket. If you want to take your hip measurement, please see our other article, how to measure your hips.
Should you wish to calculate your waist-to-hip ratio, check out our WHR calculator.
Written by Becky Kleanthous
Rate this article
Please rate this article using the star rater below. If there is anything missing from the article, or any information you would like to see included, please contact me.
---
Your comments