How to Save Money as a Student
Last update: 10 October 2016
University can be one of the most exciting times of your life, but also one of the most expensive. Get it wrong and you could be graduating with an enormous debt to go with your degree. According to a 2016 report by the Sutton Trust, the average UK university graduate leaves university with debts of £44,000. If you're at university in the US, it's a little less painful - you'll be graduating with debts of between £20,000 and £29,000. That's still a huge amount of money to pay back.
With tuition fees on the rise, the need to keep your living budget down during your university life is key. By adopting the right strategy, you really can save a lot. This week, Ben Maples from comparison website University Compare gives his tips on the best ways to save money as a student.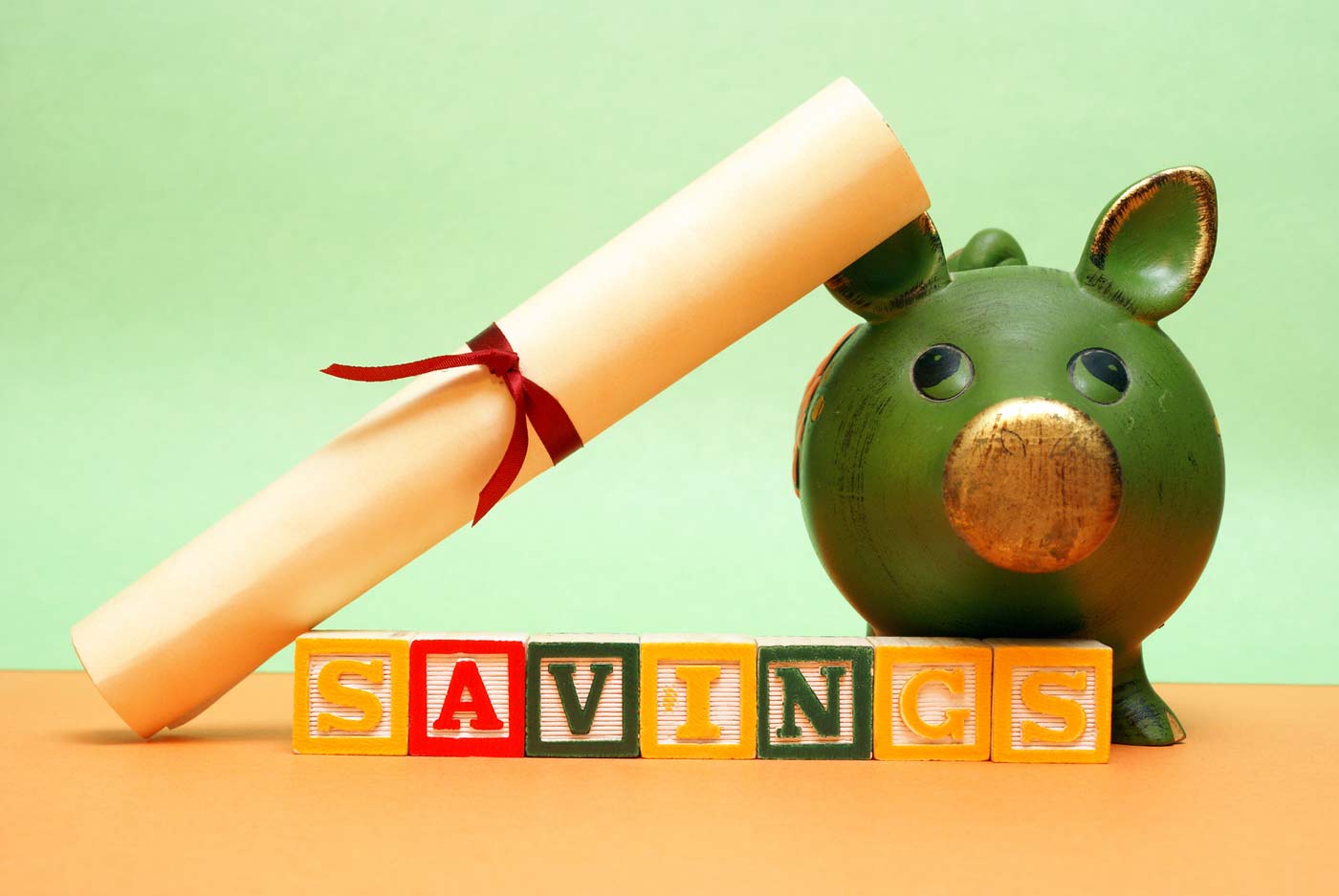 ---
1) Eat cheap
One of the worst things about being a student (especially when you're at university) is the fact that you have to feed yourself. One of the best ways to do this is by finding the cheapest things that you can. Cheaper meals do not necessarily mean low quality; many students have to survive on food that is a little on the cheap side, and these can be anything from Pot Noodles all the way through to the ever popular meal deal. So, don't ever shy away. Of course, for your own health, it is a good idea to aim overall for meals that are healthy where possible.
2) Budget! Budget! Budget!
A key tip for students is to always budget. If you budget, you'll be able to survive, simple as that. Make a list and think about the things that you need most, the essentials if you will, and then think about how much they cost. Try to keep your budget small, but high enough for you to get by on. We recommend that you try to budget on a weekly basis rather on a daily budget - it's far easier and means that you can compensate if you go over. Perhaps consider keeping it all in a spreadsheet - it's a great way to see very quickly how well you are doing.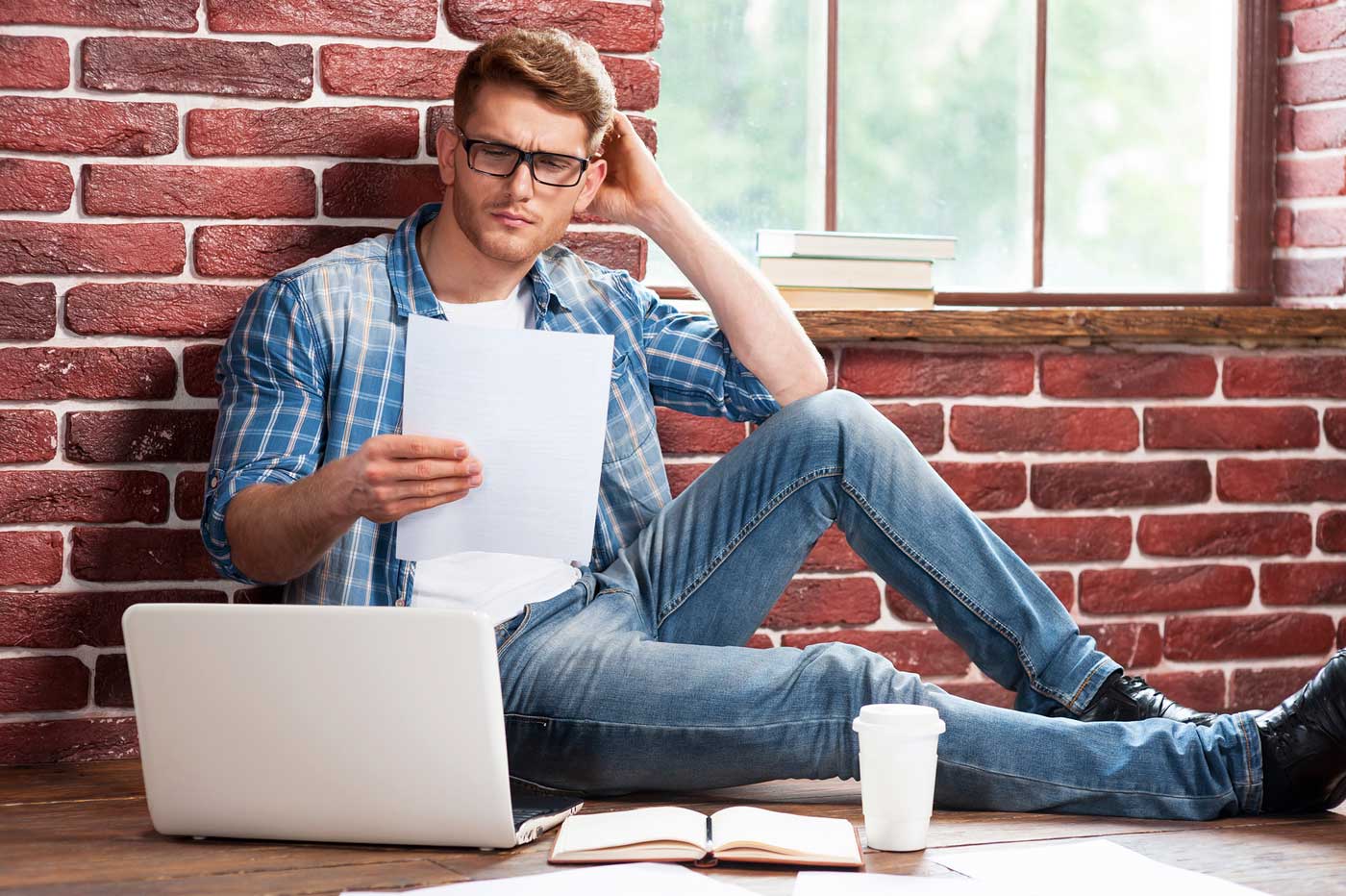 3) Check out the sales
Everyone loves a good seasonal sale, and these are particularly good opportunities to pick up things that you need. Whether it be food shopping or looking for room decorations or clothes, we recommend that you always look for sales first. Even it's only 5% off; it's still money saved. That said, don't necessarily be tempted by reductions in price - if you don't need it and you're behind on budget, don't buy it.
4) Coupons
There are a number of different ways that you can save money outside of just budgeting. We recommend using coupons too. Plenty of apps or websites offer services such as Groupon or VoucherCloud, all of which are not only free to join but free to download too. We recommend that you use these and see what you can pick up! Should you have an iPhone or iPad, it's worth also checking out our article on iPhone apps that can save you money.
5) Job hunting
Job hunting can be a drag for sure. When you're a student, the only jobs available seem to be bar work, restaurant work or working in retail, as these are the jobs that either have a high turnover of staff or have shift-work available. However, working in a bar or restaurant can be rewarding as it offers tips (and free food sometimes too, if you're lucky). Working in retail sometimes means that you're able to get discounts on various items sold in the shop too, so we recommend you look at those! Then, of course, there's the obvious benefit of a source of income to supplement your life.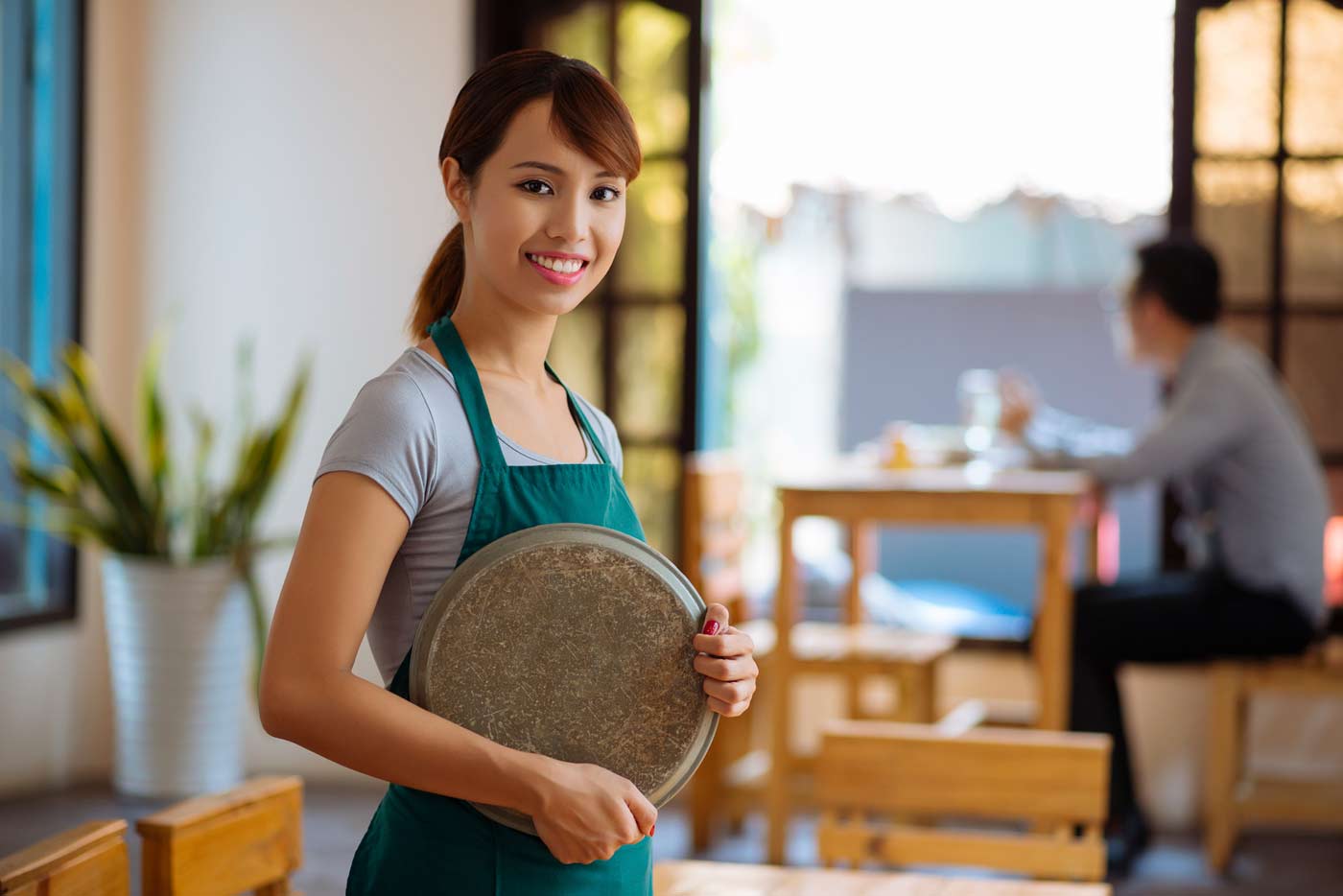 6) The 'Tesco Approach'
The Tesco approach refers to their slogan: "Every Little Helps." It's a worthy catchphrase to live by, especially when you realise just how much money you're spending each week. As part of this, ensure that any money you have left over from the previous week is available for your budget for next week. Also remember that every bit that you save is as important as the money you're spending. Don't think that just because you have 50p left over from last week, it's not going to help you. 50p per week is £26 per year. As a famous proverb once said: "Look after the pennies and the pounds will look after themselves".
7) Don't shop when hungry
This piece of advice might seem a little weird, but it is a very good tip. Consider this - if you go shopping when you're hungry, just how much of the delicious food in front of you is going to tempt you to buy?
You're human, so the likelihood is that you'll find yourself spending extra money on food that you would normally resist buying (anyone fancy a doughnut?). Conversely, if you go shopping with a full stomach and a clear head (and a shopping list!) you'll find yourself less influenced by your cravings for delicious impulse purchases, which in turn saves your precious budget.
8) Streaming services
Everyone loves music, and most of us love owning music. As you begin to work on a budget for entertainment, it's useful to realise that it can be much cheaper to stream music rather than buy it.
Let's look at an example. If you spend £7.99 on a new album, you're paying more than it would cost to stream that same album. With strategic use of your student discount, services such as Spotify, Apple Music and Pandora can bring the price down to as little as £4.00. That's a 50% saving!
If someone wants a present idea for Christmas or your birthday, give this to them.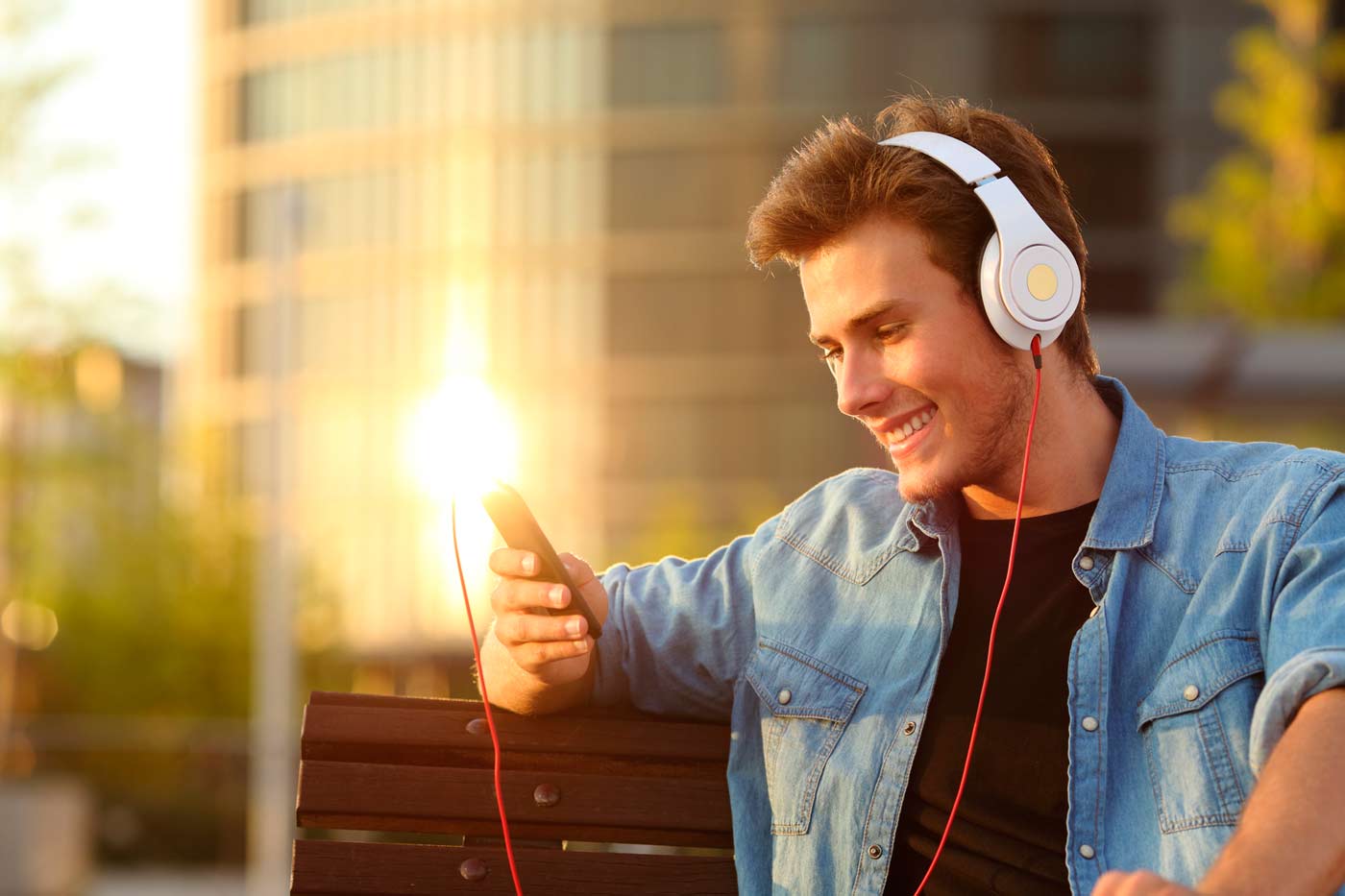 9) Student discounts
We recommend using your student discount wherever you can - it will save you huge amounts of money. Keep it with you at all times and check out the places that offer discounts before you go out.
From restaurants to bars, cinemas and shops, student discount cards are your financial best friend. Keep track of your savings and keep your eyes peeled for good student discounts, when out and about.
Saving money
So there you have it - some of the best tips for saving money and budgeting as a student. I hope these tips help you to stay afloat and ensure that you don't lose money unnecessarily.
It's also worth noting that if you're ever stuck there is always advice available if you need it. And, we have a calculator to help you work out the length of saving required to achieve your goal.
To find out more about university, check out University Compare, a university comparison website that compares over 36,000 courses across 425 institutes.
Should you wish to share any of your own useful tips, please feel free to do so using the comments section below this article. Thanks for reading and good luck!
Ben Maples
---
Rate this article
Please rate this article below. If you have any feedback on it, please contact me.
---
Your comments
From abacus to iPhones, learn how calculators developed over time.