Car Loan Calculator
If you're looking to purchase a new car or re-finance an existing vehicle loan, use our car loan calculator tool to work out the monthly repayment figures. Enter the vehicle value, the annual interest rate (percentage), the number of years and any initial deposits or end balloon payments. Then click 'calculate'.
The calculator will break down the loan payments on a month-by-month basis.
---
Why take out a car loan?
When it comes to financing a new car, there are a number of options you can consider - outright purchase, personal loan, leasing, hire purchase or dealer financing. It's advisable to read up on the pros and cons of each of these methods before deciding upon the best one for you. Articles such as this one on What Car's website may help you make the decision.
What is the car loan calculator?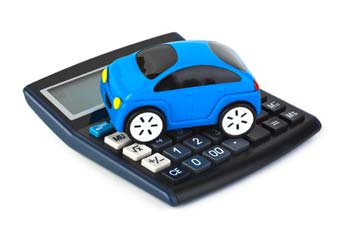 This calculator helps you fully work out the costs associated with purchasing a car/auto on credit. Once you have entered the amount, the interest rate and the period of the loan, the calculator will produce some important figures, allowing you to assess the loan.
The first key figure given to you will be the total cost for the car loan, including all of the interest. You will then be presented with the regular payments and the total interest that you stand to pay.
As an additional feature, the car loan calculator breaks down the monthly payments, showing you how much of the monthly payment is for the capital and how much is interest, together with the balance remaining at that point in time.
From all of this information you should be able to gauge whether you think it is worthwhile going ahead with the car loan or not.
---
What is a balloon payment?
A balloon payment is a large, lump-sum payment made at the end of a long-term loan. It is commonly used in car finance loans as a way of reducing monthly repayment figures. Be aware that once you reach the end of your loan period, that balloon amount becomes payable. You can learn more about balloon payments in our article, What is a balloon payment?
---
If you have any problems using this car finance calculation tool then please contact me.