Simple mortgage refinancing tips you need to know
Last update: 28 February 2014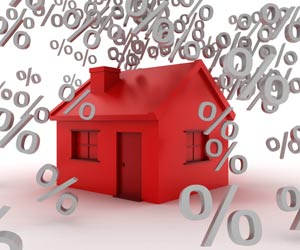 Right now, we're experiencing some of the lowest interest rates in the history of banking. Not great news for savers, but if you're a home owner with a mortgage then maybe you're feeling the itch to refinance? And why not? You'd be insane not to take advantage of these all-time lows, right? Maybe not.
To give you a little guidance, we've delved into the world of mortgage refinancing.
First off, the facts: the global economy is still pretty fragile. Europe still has massive debts (as does the U.S) and there are fears that the Chinese economy might not be as resilient as initially thought. These concerns have led to a significant dip in U.S interest rates, the likes of which haven't been seen for over fifty years.
With the average interest rate on a thirty year mortgage currently sat at just over 4% it makes sense to start looking into refinancing options. True, the days of instantaneous approvals based on nothing more than a self-certified declaration of income are gone but, with a little footwork, you can still find a lender willing to help.
Also, if your credit score is 740 or over and you have more than 20% equity in your home then expect to find some lenders welcoming you with open arms!
Enough already! Here are our top tips for anyone looking to refinance their mortgage:
Make lenders work for you
AKA: Shop around. There's actually a pretty broad spread of mortgage rates available right now. Make sure you do some proper research before committing your hard earned money.
In some cases, you'll find rates can vary by up to 1%, depending on the lender. Now, ordinarily, 1% is nothing - if the price of a candy bar went up by this much you'd probably say, "so what?" But when you have a $250,000 loan, cutting your interest rates by one percent can save you about $140 a month off your repayments.
But rates aren't the only point to consider - fees and add-ons can hit you hard and you should also be looking for a certain level of service from your lender. There are plenty of review sites out there that can help you find the information you need, but if you have an Internet phobia then do it the old fashioned way - ask your friends, family and neighbours.
Here are a few examples of the hidden fees you might end up paying, if you're not careful:
Application fee ($75 to $300): Even if your loan request is denied, you'll have to pay this fee.
Loan origination fee: This can cost you up to 1.5% of the loan principal - ouch!
Inspection fee (up to $350): Your home may need to be checked for structural problems and infestation before your refinance loan is approved.
Attorney review and closing fee (up to $1,000): Lawyers' fees can be discretional, so ask.
Where is your break-even point?
What do I mean by "break-even point"? This is a comparison of what it will cost to keep your current mortgage versus refinancing. Some lenders add eye watering sums to your mortgage in the form of closing costs.
If you already have a low rate of interest, the final costs associated with clearing your existing loan might end up costing you more in the long run. Deciding to switch to a new mortgage simply because it's 0.8% cheaper than your current rate might be painful.
Instead, work out what it will cost you over the long term. When looking at a new offer you should aim for a deal that is at least 0.5% cheaper AND then factor in your break-even point - the time it will take for you to recover any closing costs you have to pay.
You can do these calculations using pen and paper but we recommend you try our mortgage refinance calculator instead.
'No-closing-cost' deals don't exist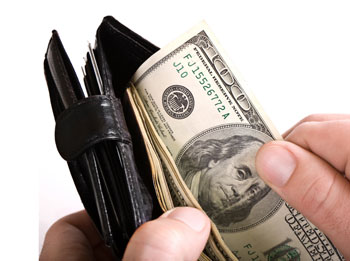 Tomorrow, I'd like you all to join me for a free lunch. Yeah, that's right - you pay nothing for the food you eat, but to get on the list you'll need to send me $60 each (after all, it takes time to write out an invitation list and time is money).
Yeah, that was definitely sneaky but it's no different to the way mortgage lenders work. Even a refinance package that touts the fact that closing costs are minimal, or even non-existent, will cost you.
In most cases, the closing costs will add 1% to your mortgage's principal cost and can come in the following forms:
Upfront charge. This is the most transparent charge as you have to pay before closing your mortgage and your lender is responsible for illustrating the costs.
Rolled-in costs. Closing costs are added to your new loan and you pay them off over the lifetime of the mortgage. Basically, this means you'll be liable for higher mortgage payments each month.
No-cost. With this type of loan, you won't have any charges to pay but your interest rate will be higher.
The best option for you is the one that fits your current financial circumstances. If in doubt, ask your lender to outline all the scenarios from early repayment to a full thirty year mortgage. All you need to do is pick the one that fits best.
Get a 'rate-lock'
The current low interest rates have led to the banks receiving a glut of borrowers looking to refinance. In a hectic world it's easy to lose track of what's been offered to whom and for how long. Admittedly, the lender's IT systems should keep a track of the offer, but better to be safe than sorry.
Ask for your bank to send a copy of the rate-lock in writing. Details must include the rate you've been offered and the expiry date. This information can be sent in the mail or electronically.
In most cases, a rate-lock is set for sixty days (it's pretty much industry standard). If they offer a shorter term then you need to be comfortable that you and the bank can close the deal before the lock expires. If they won't offer sixty days and can't confirm the deal will be finalised before the expiry date, look somewhere else for your finance.
Written by James Redden
---
Rate this article
Please rate this article below. If you have any feedback on it, please contact me.
---
Your comments