How Much Money Do You Need To Retire Comfortably?
---
We've all heard the nightmare stories of a fast-approaching pensions meltdown. So, how much money do you really need to able to retire comfortably?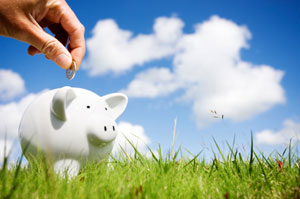 It would be fair to say that most of us expect to stop working at about 65 years old. By that time, we'll have been working for an average of 40 years and we'll see the days ahead as a well earned rest.
But do we have enough money in our pension pots to provide for the rest of our days?
How Long Will I Be Retired?
Given that the average life expectancy is fast approaching 85 years old, you would expect to have about 20 years in retirement.
Sadly, the reality for many is that retirement age is slowly going up. Levels of personal debt combined with the rising cost of living and government policy means that, for a large number of people, the actual date of retirement is slowly getting further away.
In addition, rises to the state pension are failing to keep track with the rapidly rising cost of living.
All of those factors have a massive impact on the length of your retirement and, in some of the most extreme cases, we may only have 5 - 10 years in retirement.
How Much Money Do I Need?
Let's assume you are going to reinvest your your lump sum payment back into your pension fund. Having more money in your pension means you'll have to do less work moving your cash in order to get the best returns on your investment.
Using £15,000 per annum as a wage on which you can live comfortably, you will need the following amounts to enjoy 20 years of retirement (if you retire at 65):
- £375,000 to fund 25 years (assuming a 4% return on investments)
if you decide that you'd like to have more money to spend, say £25,000 (roughly the national average wage in 2012) you'll need more money.
- £625,000 to fund 25 years (assuming a 4% return on investments)
The figures above don't take increased longevity into consideration. Living a few months more than the national average doesn't mean you'll be on the streets. If, however, you manage to add years to your lifespan you may run into a funding crisis. To be and insure against 'living too long' you will need to factor in some insurance.
If you would like to work out exact figures to invest, based upon your own earnings, you can use our
retirement planning calculator
.
Other Money Considerations
Calculating the amount of money you need to retire in comfort is relatively easy. Now you need to ask yourself what other expenses you might need to take into consideration. Here are few thoughts:
Travel costs
: holidays, visting friends and family, even regular trips to the shops all add up. Have you factored the costs into you pension requirements? Even spending as little as £15 a week on petrol soon adds up (over £750 a year). Once you add a couple of train journeys or airline flights into the mix you'll end up spending over £1,000 a year on travel.
Mortgage costs
: most of you will have paid of your mortgage by the time you retire. For those that haven't, you need to ask if you can afford to cover an interest rate rise from your pension. If, for some reason you need to remortgage (helping out a relative in an emergency springs to mind) could you afford to meet the cost?
Health care
: in the event that you're taken ill and need constant care do you have enough money to pay for any medical costs that arise. Currently, we still have free health care in the United Kingdom but that may not always be the case. In fact, you may opt to pay for you medical care - if you can afford it.
How To Boost Your Pension
If you're worried that you won't have enough money for you retirement there are ways to give your pension a boost.
Savings
: it's true that the incredibly low interest rates have affected savings. For the best returns, take out a fixed rate savings deal where you can benefit from interest rates as high as 4%.
Equity Income funds
: slightly riskier but, historically, capable of generating excellent returns of up to 7.2%. Falling share prices can have a severe effect on the amount you can earn so you'll need to track your investments performance.
Bonds
: are issued by both government (gilts) and private companies (corporate bonds). Both types of bond are another way of increasing the amount of money you have available when you retire. Like equities, the value of bonds can fluctuate over time (although they are less volatile).
Beware the cash predators
You've done the maths and now you know exactly how much you need to save for your retirement. Are there any other considerastions? Yes...
Inflation
has a habit of nibbling away at your wealth. Inflation of 5% on £10,000 take about £270 off your funds.
Fees and charges
will also eat away at your pension fund. Make sure you know how you have to pay and, where possible, shift your funds to take advantage of the best deals.
Your retirement day might be 20 or 30 years away which means you don't need to worry just yet, right? Wrong. Age has a habit of creeping up on you. Get your finances in order now to ensure you have enough money to really enjoy your time as a retiree.
Written by James Redden
Rate this article
Please rate this article using the star rater below. If there is anything missing from the article, or any information you would like to see included, please contact me.
---
Your comments
Featured article
From abacus to iPad, learn how the calculator came about and developed through the ages. Read our featured article.